Sales and Business Development Executive - (Singapore)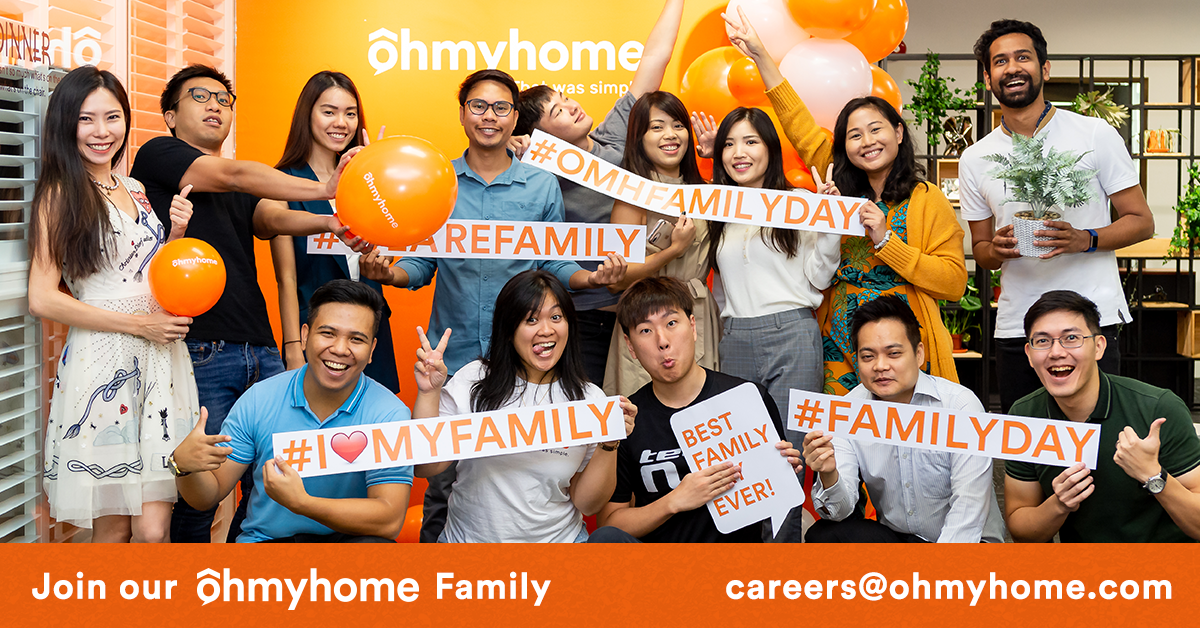 As Singapore's first one-stop property solution, Ohmyhome utilizes a game-changing 'best of both worlds' hybrid service model of DIY platform and agent service to simplify housing transactions for buying, selling and renting. Our all-in-one platform leverages advanced technology capabilities and our team's dedication to ensure a seamless customer experience. With a focus on revolutionizing the property industry, Ohmyhome has developed the perfect pairing of data and technology to serve and satisfy clients, successfully becoming the most efficient sales team in Singapore. Ohmyhome recently launched in the Philippines, establishing itself as the first cross-border one-stop property solution in the region.
Are you well-versed in the art of communication? Do you have an insatiable appetite of turning leads into conversions? If yes, it's time to optimise those keywords. We want to click on you!
Job Summary:
Hunt for buyers (OFWs) interested in Philippines real estate

Identify locations (Eg. Lucky plaza), venues and social media to engage with potential buyers

Create activities that allows company to better reach its target audience

Prepare presentations and reports as required by clients

Assist clients with information on market conditions, prices, mortgages, legal requirements and related matters, ensuring a fair and honest dealing

Monitor, measure, and report on potential clients via the Customer Relationship Management system to ensure standardised mechanisms for tracking and reporting.

Develop knowledge regarding real estate best practices, market standards, mortgage financing, neighbourhoods, schools, and all buying and selling considerations

Understand and develop strategies to grow clients in a profitable manner through a robust pipeline of opportunities while ensuring sales revenue targets are in line with KPI deliverables.
Job Qualifications/Skills:
Results driven

Hunter skill set

Proven track of successful sales record

Strong sales, negotiation and communication skills

Strength in problem solving, issue-resolution, ability to work in a deadline-driven work environment, attention to detail, and ability to multitask.

Sales experience in the Philippines Real Estate industry preferred
Other related sales experience will be considered
What's on Offer:
Great opportunity to be a part of Singapore's First One-stop Property Solution and First Cross-border Housing Transaction and South-East Asia's #1 Tech Proptech Platform

Opportunities to travel between client country (Singapore) and the Philippines

Experience in the competitive world of high-tech start-ups

Attractive compensation and benefits

Working with dedicated, brilliant and goal-oriented colleagues in a warm and friendly environment