UI/UX Designer - (Philippines)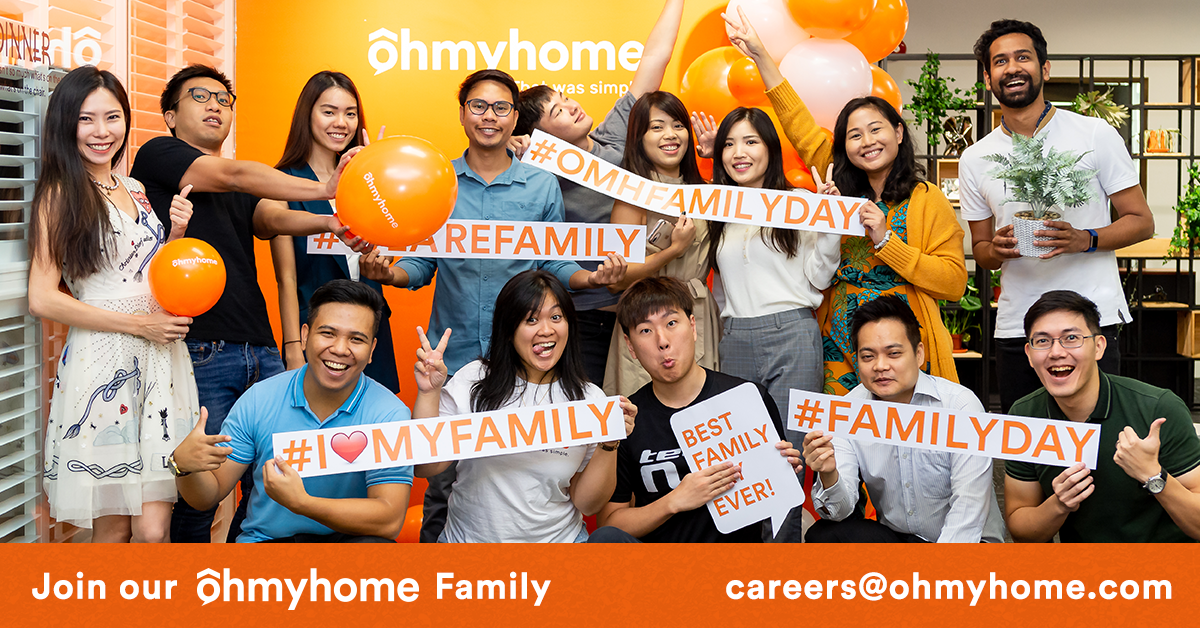 Are you a visionary creative who dreams of creating websites and apps that marry both function and art?

If yes, you are the multi-talented UI/UX designer that we need to actualize screen layouts, transitions, interface animations, and every single micro-interaction for thousands of our Ohmyhome users!
Job Description:
Create and maintain the design system.
Plan and implement new designs.
Optimize existing user interface designs.
Test for intuitive and experience.
Communicate with clients to understand their business goals and objectives.
Develop technical and business requirements and always strive to deliver intuitive and user-centered solutions.
Combine creativity with an awareness of the design elements.
Create prototypes for new product ideas.
Test new ideas before implementing.
Conduct an ongoing user research.
What's on Offer:
Great opportunity to be a part of Singapore's First One-stop Property Solution and First Cross-border Housing Transaction
Experience in the competitive world of high-tech start-ups
Attractive compensation and benefits
Working with dedicated, brilliant and goal-oriented colleagues in a warm and friendly environment
Vacation + Sick Leave
Pantry supplies
Regular Benefits + HMO
Requirements:
Excellent UI/UX design portfolio.
BA in Design or a similar field.
Up to date with emerging tech, latest design patterns, and materials.
Capable of collaborating effectively with leads and the team.
Strong interest in cutting-edge technology and design exploration and strong self-driven.
Great interpersonal and communication skills.
Excellent time-management skills.
Sense of ownership and pride in your performance and its impact on the company's success.
Critical thinker with excellent problem-solving skills.


Email your CV and portfolio link to: [email protected]
About Ohmyhome:
As Singapore's first one-stop property solution, Ohmyhome utilises a game-changing 'best of both worlds' hybrid service model of DIY platform and agent service to simplify housing transactions for buying, selling and renting. Our all-in-one platform leverages advanced technology capabilities and our team's dedication to ensure a seamless customer experience.
With a focus on revolutionising the property industry, we have developed the perfect pairing of data and technology to serve and satisfy clients, successfully becoming the most efficient sales team in Singapore. We recently launched in Malaysia and has become the first cross-border one-stop property solution in the region.